Locks Changed - Southampton 07887407319
If your looking for a genuine local locksmith firm to change your locks in Southampton then I'm your man!

With over ten years working as a locksmith in Southampton I have changed locks for thousands of domestic and commercial customers around the city from busy store fronts to homes and lettings.

I supply and fit a variety of locks for those looking to change locks in Southampton including old style Chubb wooden door locks, aluminium door barrels and anti snap locks for uPVC doors.
Contact information
Eddie
Chillerton,
Ingleside,
Netley Abbey,
Southampton
SO315GW
Mob: 07887407319
Local: 02380453539
http://www.lockitsecurity.co.uk

Updated: 04/01/2021
G.Ratchett,
Southampton - Locks Changed
: "We required an urgent change of locks after some keys were stolen from our home. Eddie arrived sharply and sorted all there main doors. Fast to respond and very reliable."
R.Cotterill,
Southampton - New Locks
: "Replaced our old existing locks with the newer style snap resistant ones. There had been a lot of talk on the news about this problem and we called a reputable locksmith to advise on the best change of locks."
L.Bowdler,
Netley Abbey - Patio Door Locks
: "When we moved house our insurance specified additional locks to be installed to the old patio doors. Eddie showed us the options and fitted the recommended additional locks."

Locks Changed - 07887407319
Local Lock Expert
Changing Your Door Locks | Avoiding The Large Firms
When Googling for a good locksmith firm to change your locks in Southampton it is worth knowing that there are a lot of large national firms looking to cash in on your misfortune and urgency.

The price difference between a national call centre or franchise and a genuine local locksmith is a hefty sum. These lock firms usually play middleman and add a large, often hidden fee for putting you in contact with a real local locksmith.

If you're looking to get your locks changed in Southampton it's always worth taking the extra time to find yourself a genuine local locksmith company based in the area and working independently, just like me!

If something doesn't sound right or they're trying to take your card details in advance then move on, you will save yourself a lot of hassle and money.
Lock Upgrades & Fitting
A common method of break in used in Southampton by clever criminals is to exploit a weakness in uPVC door lock cylinders which allows the lock to be broken out of the door in just a few seconds.

As you can imagine, once this became common knowledge amongst crooks it began a break in crime wave. Luckily all that's required to prevent this attack is to change your locks to the new uprated snap resistant design.

Lock manufacturers released this design to combat opportunist thieves targeting older upvc doors. I can supply and change locks to the new uprated standards so that your home is up to date with security and keeping your insurance company happy.

If you're unsure about the locks you have fitted at the moment, just give me a call and I can advise you either way.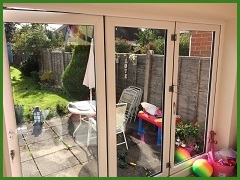 Emergency Lock Changes
I provide a 24 hour locksmith service so that locks can be changed around the clock, after all you never know when you're going to have an emergency situation.

Lost keys, burglaries and disputes often mean that locks need to be changed at short notice and this is where you can rely on Lockit Security to help you out.

I aim to cover Southampton for lock changes 24/7 but in the unlikely event I can't get to you I can always recommend someone else that's reliable and local too save you getting stung by the larger lock firms.