Locks Changed - Stafford 07724828289
As a local lock specialist based in Stafford you can rely on this family owned locksmith business to provide a fast and efficient lock change service that won't break the bank.
,br> We have worked in Stafford changing locks for nearly ten years and picked up as the local go to guys for lock work in Stafford.

If you're looking for a local lock change firm that won't rip you off and will go above and beyond to help you out then look no further. All local homeowners and commercial lock changes undertaken in Stafford.
Testimonials
If you've recently used our lock change service in Stafford We'd like to hear your reviews.

We are listed on lots of online review sites around the web for you to submit reviews:

Facebook


Updated: 08/05/2023
R.Davis,
Stafford - Locks Changed
: "Rick changed all the locks out when our keys were stolen from the porch door. Arrived quick and also upgraded a few of the old locks to the new anti snap style."
A.Beale,
Penkridge - New Locks
: "The locksmith uprated the locks as per our insurance specification when we took over the new house. A good all round service."
L.Bennett,
Stafford - uPVC Door Locks
: "New three star anti snap locks put on our old porch doors. There has been a lot of crime in the area and we decided to choose Rick to upgrade and advise on our security."

Locks Changed - 07724828289
Call Rick, Your Local Locksmith
Changing Door Locks | Avoiding National Firms
When searching for a locksmith firm to change your locks in Stafford it is worth bearing in mind that there are a lot of large national firms looking to cash in on your misfortune.

The difference between a national locksmith call centre or franchise and a genuine local locksmith is a considerable sum. These type of firms usually play middleman and add a huge, often hidden fee for putting you in touch with a locksmith.

If you're looking to get your locks changed in Stafford it's always worth taking the extra time to find yourself a genuine local lock firm based in the area and working independently, just like me!

If something doesn't sound right or they're trying to take your card details in advance then move on, you will save yourself a lot of hassle and money.
Lock Upgrades & Installation
A common method of break in used in Stafford by clever criminals is to exploit a weakness in uPVC door lock cylinders which allows the lock to be broken out of the door in just a few seconds.

As you can imagine, once this became common knowledge amongst crooks it began a break in crime wave. Luckily all that's required to prevent this attack is to change your locks to the new uprated snap resistant design.

Lock manufacturers released this design to combat opportunist thieves targeting older upvc doors. I can supply and change locks to the new uprated standards so that your home is up to date with security and keeping your insurance company happy.

If you're unsure about the locks you have fitted at the moment, just give me a call and I can advise you either way.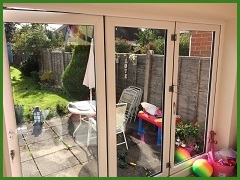 Emergency Lock Changes
I do my best to provide an around the clock service for lock changes in Stafford as nobody knows when they may lose a set of keys, be targeted by thieves or have domestic disputes.

In the event that I am unable to get out to you and change your locks I can always advise on the next best person to call, I keep the numbers of all the best locksmiths in the area so that you don't get stung by national firms or be let down by amateur handymen.
,br> Any other lock issues, just give me a call. I've been working with locks and doors for a long time and can usually help with most lock related problems.